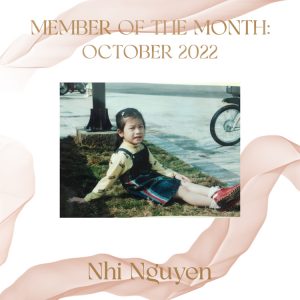 Introducing our October Member of the Month: Nhi Nguyen!
Nhi is a Junior and enjoys work out, doing chores, and hang out with my family. She had a Summer 2022 Transportation internship with Stantec and mentioned "I learned a lot and did the work that I had never done before. I got to learn MicroStation and the professional environment, and this internship helped me realize the things I need to improve about myself."
What made you join ASCE?
"So that I could get involved in the civil engineering community and know what to expect after graduation & to expand my network and be more confident."
What companies/field are you interested in?
"Land Development and Construction Engineering"